Free shipping on orders $100+. Use code FREESHIP
by nature organic
Skincare & Bodywork
By Nature Organic Skincare & Bodywork was established in 2007 and is owned and operated by Kim Mahone. Our unique holistic small business serving the popular Muskegon downtown district, offers a relaxing and therapeutic refuge from the stress we can all experience in our daily lives. Are you ready for a restorative wellness + beauty journey? If you are looking for a tranquil place to return to your natural state and find your health, we offer clinical and therapeutic massage modalities and one-of-a-kind esthetic corrective services. We use the highest quality, award winning, nourishing organic products during all of your services.
We look forward to meeting you!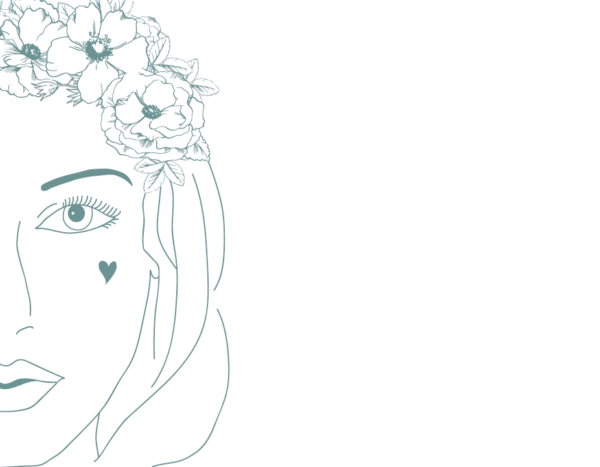 Kim has been a Health Educator since obtaining her degree in Public Health Education in 1988. She graduated from the International School of Massage Therapy in 2002 and served as a Therapeutic Massage Instructor and Program Director in the Health Sciences division of Baker College for 14 years. She has been a Licensed Esthetician and Corrective Organic Skincare Specialist since 2013.  Aware that educating clients in proper self-care helps them to feel better faster and longer, she encourages at-home care plans that work best for each individual. Kim is focused not only on making sure her clients look beautiful, but also feel great about themselves. Her gentle demeanor and heart-centered approach to her profession solidifies Kim's mission to support individuals in achieving life balance through personal wellness. Kim is passionate about organic corrective skin care and loves to help individuals find a skin care routine focused on their specific skin type. Everyone is unique, including their skin, so she believes it is important to treat it as such!  With careful assessment she strives to meet the individual needs of her clients to promote vitality in their skin, infusing her facial treatments with elements of relaxation, organic chemistry, and physics bringing forth a rejuvenated healthy skin barrier as an essential part of the immune system.
Michelle strives to provide the highest quality of care to those who seek her professional services. She has an Associate degree in Applied Science with a Certification in Therapeutic Massage. Michelle has been an active massage therapist for 12 years and holds certifications in Upper Body Myoskeletal Therapy, Oncology Massage, and Pregnancy Massage. As a power lifter, she has a focus on trigger point therapy, deep soft tissue structures, and passive stretching to obtain therapeutic results for her clients. Versed in a variety of modalities, she supports deep relaxation during her sessions with clients.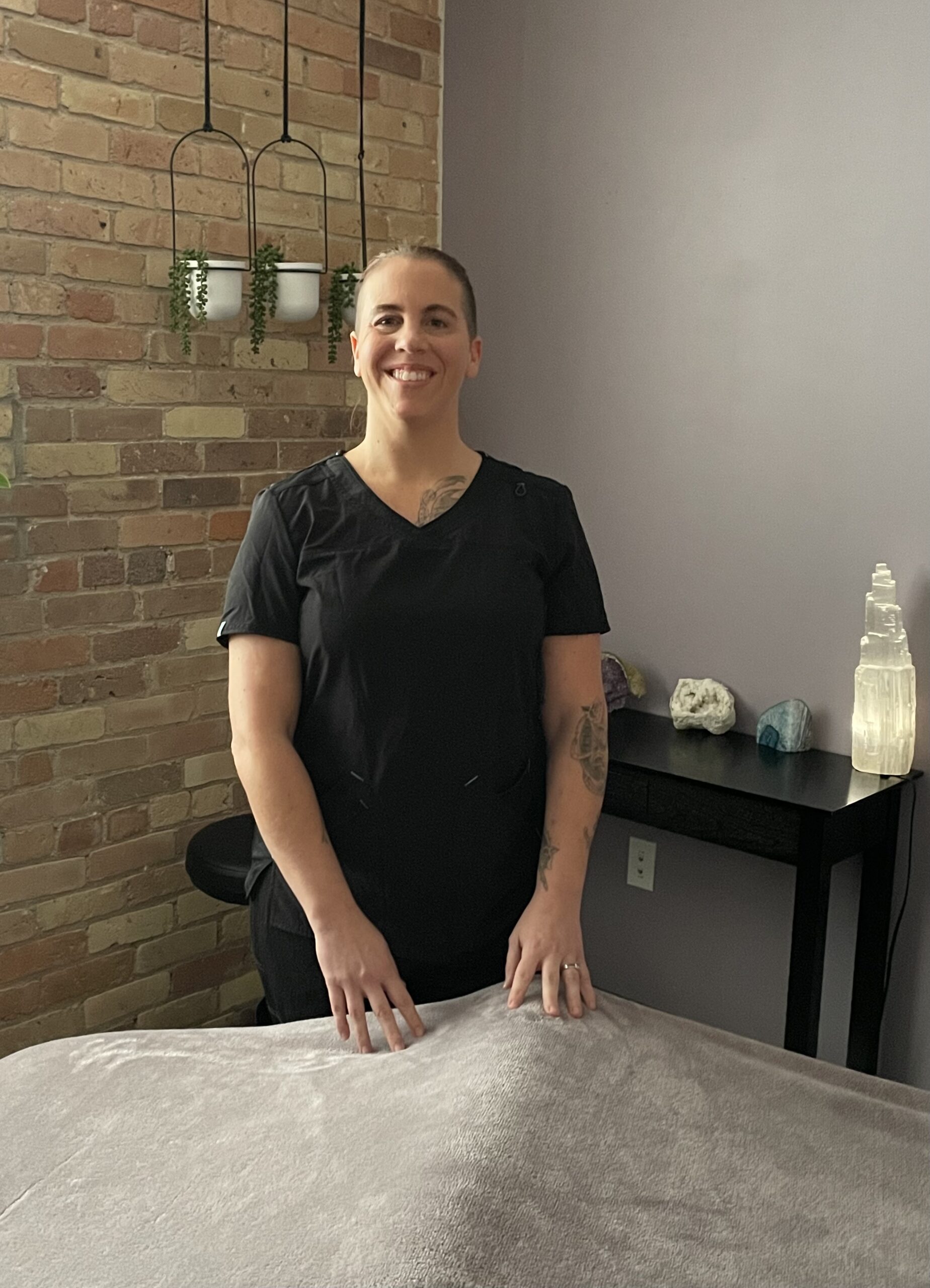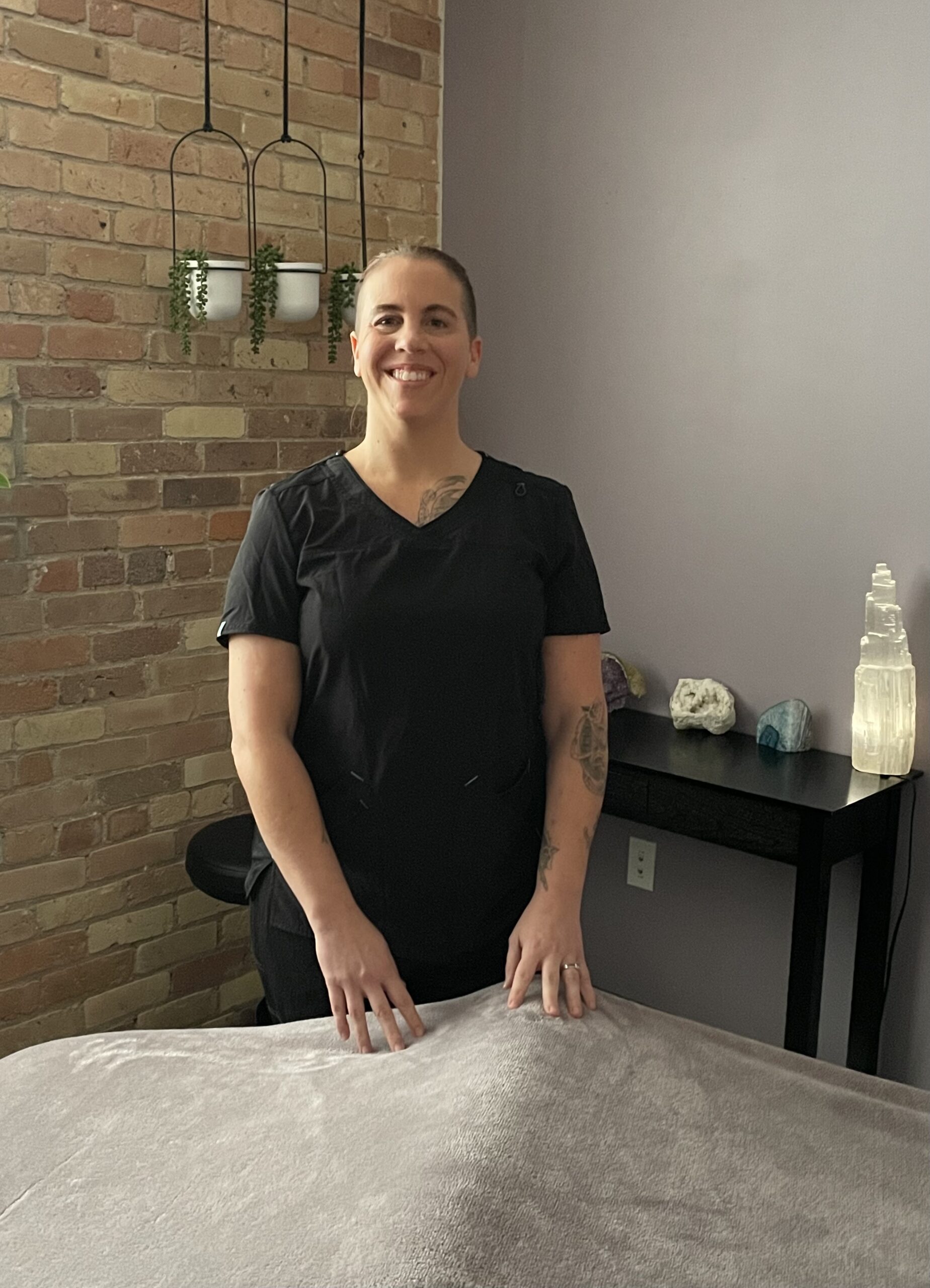 Michelle strives to provide the highest quality of care to those who seek her professional services. She has an Associate degree in Applied Science with a Certification in Therapeutic Massage. Michelle has been an active massage therapist for 12 years and holds certifications in Upper Body Myoskeletal Therapy, Oncology Massage, and Pregnancy Massage. As a power lifter, she has a focus on trigger point therapy, deep soft tissue structures, and passive stretching to obtain therapeutic results for her clients. Versed in a variety of modalities, she supports deep relaxation during her sessions with clients.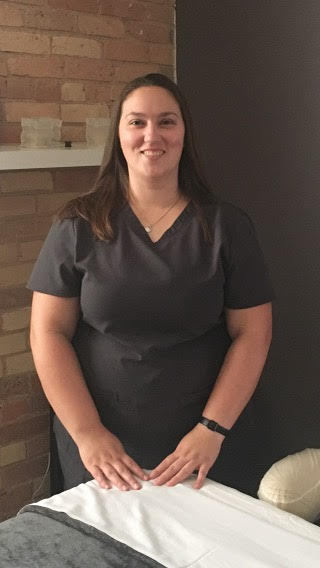 Ashlee Hansen obtained her Associate's of Applied Science degree and Therapeutic Massage Certification from Baker College in 2014. After having worked in both the spa and fitness industries, Ashlee enjoys bringing both relaxation and therapeutic techniques into every session. She specializes in Swedish, deep tissue, pregnancy, hot stone, and post-surgical lymphatic drainage massage. Her philosophy is that muscles tell a story, and she focuses on reading them in order to restore musculoskeletal function.
"It is my dream to act as the catalyst in others, seeing the bigger picture and the important role self-care and self-healing can play in their lives."
– Kim Mahone
Our massage therapy services integrate many techniques together to offer an effective massage treatment for chronic and acute conditions to achieve therapeutic results for each client. We approach massage in a holistic way, focusing on the connection between body and mind while unwinding the manifestation of stress, dis-ease, dis-order, and dis-function.
Certified in multiple modalities such as Swedish Relaxation, Deep Tissue, Sports Performance, Neuromuscular Energy Technique, Lymphatic Drainage, Dynamic Cupping, Hot/Cold Stone Therapy, Joint Dysfunction, Trigger Point Therapy, Reflexology, Pre/Postnatal, Myofascial Release and Gua Sha we are prepared to treat any condition.
Esthetic Services
90 Minutes – $125
This inclusive facial service provides each of these highly corrective steps to ensure an optimal result:
Skin Analysis
What is important about skin analysis is that it gives you a clear picture of the current state of your skin, from which a treatment plan can be made. And, by detecting any possible issues early, it can reduce the amount of treatments that might be needed, as well as the associated costs involved. By using ultraviolet Wood's lamp, we are able to detect pathogenic activity on the skin, such as bacterial or fungal infections, as well as pigmentation disorders.
Lymphatic Facial Massage
Beyond a radiant complexion, lymphatic drainage facials act as a face workout: The massage strengthens and tones your facial muscles and soft tissues, boosts oxygen flow, and releases endorphins.
Steaming with Ozone and Hydra-vacuuming
Steam application of ozone has a germicidal, sterilizing, and anti-inflammatory effect. It disinfects skin pores, dead cells are removed, aging skin is retarded and it enhances Vitamin D formation. Ozone is very effective in fighting acne. The result is younger, healthier, and firmer skin. By opening the pores with steam and applying a gentle hydrating skin vacuum, the suction creates enough friction to physically pull the dirt, sweat, and sebum out, without damaging delicate capillaries or soft tissues.
Galvanic Gentle Extraction
Galvanic desincrustation is a deep cleansing process that softens and emulsifies sebum and keratin in the follicle, preparing congested skin using a gentle extraction tool. Professional extraction is recommended for deep pore extraction to avoid bruising, tearing, infection, and inflammation that can be caused by at-home "pimple popping".
Exfoliation
Several methods can be employed to provide lifting the dead skin layer called the stratum corneum based on an individual's skin type. This can be achieved manually or with the use of topical natural acids that gently lift the dead skin cells revealing a glowing luminous texture to your skin.
Treatment Masks
Application of freshly blended customized organic herbal and mineral masks containing ingredients which provide correction, detoxification, and stimulate collagen building properties for your unique skin type. These corrective masks are penetrated with ultrasonic microcurrent stimulation.
Serum and Elixir Application with Mesoporation
Several different formulas provide nourishing phytonutrients and antioxidant formulations for your skin type, the most popular being placenta, amino acid blend, pigment spot formula, marine collagen, DMAE, sulfur, omega blend, hyaluronic acid, natural peptides, vitamin C, probiotic,and wild mushroom. Mesoporation radio frequency is a new, efficient technique for faster and deeper penetration of active substances and metabolic activation in the dermis. This method applies pulse alternating currents generating an electromagnetic field which opens temporary channels in the lipid layer between the epidermis and dermis, thus allowing the passing of active ingredients towards the living layers of the skin. Mesoporation is an alternative to the classic mesotherapy and is intended for those who fear needles used in classic microneedle mesotherapy.
High Frequency Oxygen Therapy
High frequency machines are extremely gentle and safe, and are a non-intrusive tool for common skin issues. They have been credited with treating acne, improving fine lines and wrinkles, tightening sagging skin, and reducing dark circles and eye puffiness, as well as, wound healing and promoting hair growth. When performed during a facial treatment, high frequency generates pockets of oxygen in the skin which kills bacteria, calms inflammation, and tones pores.
Ultrasonic Microcurrent Therapy
Ultrasonic waves act like crunches for your face. High-frequency sound waves stimulate collagen (aka the protein that gives skin elasticity and firmness) by working their way deep into your face, past the top layers of the epidermis and facial muscles.
Light Therapy
Our skin uses light photons as a source of energy to fuel the repair and rejuvenation of damaged cells, or, in the case of treating acne, kill bacteria. The photon light energy also stimulates the production of collagen and elastin, boosts circulation, and accelerates tissue repair.
Aromatherapy
Aromatherapy facials involve the use of essential oils and other aromatic products. They soothe your senses and your nerves. They help you relax like never before.
Relaxation
Our atmosphere is soothing and restorative, with soft music, and gentle warmth. We pay attention to each and every detail to help make your esthetic facial service a calming pampering experience while receiving a balanced skin microbiome and naturally beautiful healthy glow!
Organic Skin Care Application
By Nature Organic Skincare & Bodywork proudly uses the Elina Organics Skin Care line. Each piece of this skin care collection is bio-energized and transdermal, in other words, they are enhanced with a living energy, and they are designed to penetrate into the living cells of your skin for optimal absorption and utilization. Elina Organics products are formulated using only active ingredients, meaning all components of your skin care regime have a specific purpose and benefit. Elina Organics products are adjusted seasonally to adapt to your changing skin and it's unique needs throughout the seasonal climate changes. All of the Elina Organics products are made by Elina Fedotova in her lab in Kalamazoo, Michigan, where each product and ingredient is assured to be 100% transdermal, organic, handmade and cruelty free. Every product is free of artificial fragrances, synthetic chemicals, toxic preservatives, gluten, dairy, and soy. An organic corrective facial at By Nature Organic Skincare & Bodywork is a great way to experience this impressive healing skin care line!
Skin Care Regimen
Sure, everyone wants impeccable skin, and a facial is off to a good start. But sometimes it's hard to know what the best routine is for your at-home skin care routine. A good esthetician will help you find the perfect fit to keep things on the right track. It doesn't have to be expensive, complicated, or full of b.s. Simply put, whether you're interested in trying some magnificent organic corrective products or are wanting to do something clean and healthy for your skin at home, we can help you find a good fit without breaking the bank.
Massage Services
30 minutes – $50
60 minutes – $75
90 minutes – $110
120 minutes – $145
 This identifies the modalities that can be included in a session with your massage therapist based on your therapeutic needs:
Therapeutic Relaxation
Swedish massage therapy is the modality that comes to mind when most people think about massage. As the best-known type of bodywork performed today, one of the primary goals of the Swedish massage technique is to relax the entire body. This is accomplished by rubbing the muscles with long gliding strokes in the direction of blood returning to the heart. But Swedish massage therapy goes beyond relaxation. Swedish massage is exceptionally beneficial for increasing the level of oxygen in the blood, decreasing muscle toxins, improving circulation and flexibility while easing tension.
A study conducted by the National Center for Complementary and Alternative Medicine, and published in The New York Times, found that volunteers who received a 45-minute Swedish massage experienced significant decreases in levels of the stress hormone cortisol, as well as arginine vasopressin-a hormone that can lead to increases in cortisol. Volunteers also had increases in the number of lymphocytes, white blood cells that are part of the immune system, and a boost in the immune cells that may help fight colds and the flu.
Athletic Performance
Sports massage therapy is geared toward athletes of every kind, from triathletes to weekend joggers. The particulars of the sports massage technique are specific to the athlete's sport of choice. Focusing on areas of the body that are overused and stressed from repetitive and often aggressive movements. Athletes have discovered that specially designed sports massage promotes flexibility, reduces fatigue, improves endurance, helps prevent injuries, and prepares their body and mind for optimal performance, before and after events. One of the key benefits of Sports massage therapy compared to other modalities is its ability to target muscle-tendon junctions through passive stretching. A 2010 study in the journal of Strength and Conditioning Research found that even a 30-second massage improved hip-flexor range of motion. Another study conducted by Margaret Jones, Ph.D. of the American College of Sports Medicine, demonstrated a notable trend toward decreased muscle soreness in the athletes who received massage either before or after exercise.
Lymphatic Drainage Massage/ Cupping
Lymphatic drainage massage is a form of gentle massage that encourages the movement of lymph fluids around the body. The fluid in the lymphatic system helps to remove waste and metabolites from the bodily tissues which can enhance immune function and help with edema. Cupping therapy is the inverse of massage. Suction created along the meridians of the body creates pressure that pulls skin, tissue, and muscles upward. This improves circulation, relieves pain, and draws metabolites from the body while lengthening fascial restrictions or scar tissue.
Reflexology
Reflexology is the application of appropriate pressure to specific points and areas on the feet, hands, or ears. Reflexologists believe that these reflex points correspond to different body organs and systems, and that pressing them creates real benefits for the person's health. For example, reflexology holds that a specific spot in the arch of the foot corresponds to the bladder. When a reflexologist uses thumbs or fingers to apply appropriate pressure to this area, it may affect bladder functioning. Reflexology is not used to diagnose or cure disease, however, millions of people around the world use it to complement other treatments when addressing conditions like anxiety, asthma, cancer treatment, cardiovascular issues, diabetes, headaches, kidney function, PMS, and sinusitis and is used to help manage symptoms associated with stress.
Myofascial Release/Bamboo
Myofascial Release is a safe and very effective hands-on technique that involves applying gentle sustained pressure into the myofascial connective tissue restrictions to eliminate pain and restore motion. Using warm bamboo is a form of inverse rolling pressure that assists in lengthening fascial restrictions.
Hot Stone/Cold Marble/Gua Sha
Hot stone massage therapy melts away tension, eases muscle stiffness, and increases circulation and metabolism. Each hot stone massage therapy session promotes deeper muscle relaxation through the placement of smooth, moist-heated and honed basalt stones at key points on the body as well as massaging the stones into the muscle structures. Cold stone uses cooled honed marble stone to ease migraine headaches, relieve injury and inflammation to damaged tissues. Gua sha is a natural, alternative therapy that involves scraping your skin with a massage tool to improve your circulation. In gua sha, a practitioner scrapes your skin with short or long strokes to stimulate microcirculation of the soft tissue, which increases blood flow.
Pregnancy Massage
Massage therapy during pregnancy is a wonderful, complimentary choice for prenatal care. It is a healthy way to reduce stress and promote overall wellness. Massage relieves many of the normal discomforts experienced during pregnancy, such as backaches, stiff neck, leg cramps, headaches and edema (or swelling).
Aromatherapy/ Raindrop
Raindrop Therapy combines aromatherapy, reflexology, and more to create a healing and cleansing massage. The purpose of the therapy is to bring total balance; a sense of harmony, body wellness, including mental, physical, and emotional homeostasis through the techniques used.
"Patient and kind. It's been a welcome relief for the body of an extreme cyclist. Couldn't do what I am able to do without her touch. Her fingers are like little investigators searching for and repairing muscles and tendons."
"I have been going to Kim for years on a regular monthly basis, for both massages and facials.  Kim makes sure each client has the best experience possible.   Kim gives her personal attention to every detail in her studio from the warmed massage table with organic sheets, to the soothing background music and relaxing atmosphere.  With Kim's years of experience, she has a wide range of knowledge of the human body and of the products she carries.  I highly recommend Kim, she gives 5-Star service!"
"I have benefited from Kim's skills through many stages of my life. She's helped ease pain and stress from pregnancy to work  stress, exercise injuries to pre and post surgical procedures. I've sought her healing touch to help me provide much needed self-care. Kim's esthetic skills helped me to glow,  without the need for cosmetics, on my recent wedding day. I recommend her to all my family and friends and love to surprise loved ones with gift certificates for By Nature Organic. Kim personalizes her care for each individual and you leave feeling refreshed and revived." 
You deserve the best & your skin is no exception.
We proudly offer Elina Organics Skin Care products, created by cosmetic chemist Elina Fedotova in Kalamazoo, Michigan. Always 100% Transdermal, Organic, Fresh, Hand-made, and Cruelty Free.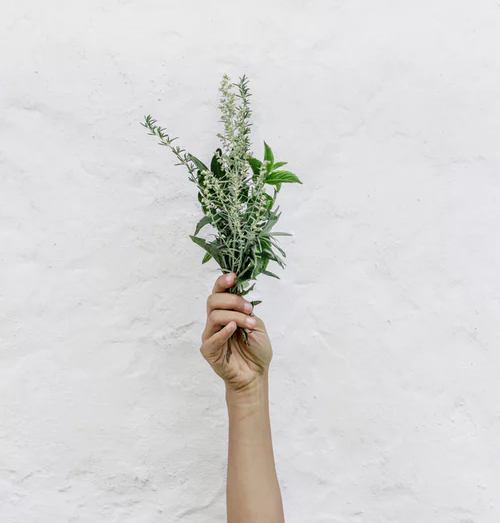 By Nature Organic Skincare & Bodywork is very proud to be an environmentally and socially conscious business. We are committed to supporting green technologies and use products that are eco-friendly. Some of the earth-friendly stuff we do:
We use a filtration system for our water and compostable veg cups rather than disposable plastic bottles.
We use all natural cleaners for the studio: borax, lemon juice and essential oils are used for the floors, windows and general cleaning.
We use organic sheeting and organic laundry detergents.
We use 100% organic products during our services.
We use paperless records after the initial visit.
We support animal welfare, bee-ecology, and fair trade organizations.
We will continue to reduce our carbon footprint organically and continue to support projects to reduce the carbon emission on a larger scale.
Our SPACE
We aim to make your time with us the best part of your day. Enjoy our space – designed to help you relax, recoup, and re-energize. Visit Us
900 Third Street
Suite 201
Muskegon, MI 49440